NEW EP
THE WALLS OF OBLIVIONOUT NOW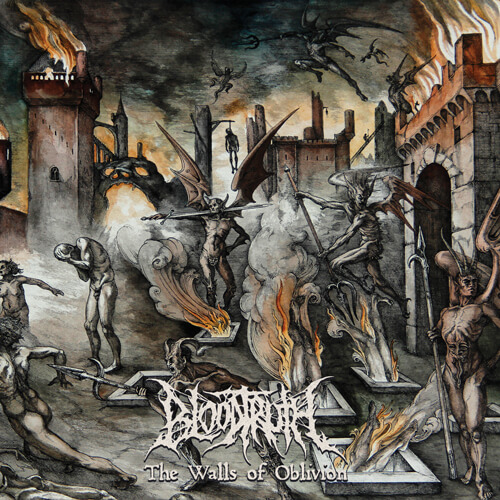 LISTEN NOW
The Walls Of Oblivion
---
An extremely aggressive EP in a six panel digipack, containing three tracks of pure sonic assault and eardrum-lacerating music! The EP was mixed and mastered by Stefano Morabito at 16th Cellar Studio and the artwork is instead a work of Jose Gabriel Alegría Sabogal.
Distributed digitally by Blood Blast Dirstibution.
---
NEW VIDEOCLIP
INNER RESURRECTION
"'Inner Resurrection' does combine many elements of Bloodtruth's music — the bludgeoning, bone-breaking power of the rhythm section, the jolting and jarring impact of hard-slugging riffs, the atmospheric quality of slithering and sinister melodies and the unearthly ambience of piercing ethereal tones, the eye-popping intensity of the vocalist's guttural roars — and of course the breathtaking impact the band generate when they turn on the turbochargers. When they stomp on the accelerator in 'Inner Resurrection', it really will suck the air out of your lungs, so be forewarned. The video does an excellent job capturing both the explosive power of the music through the imagery of the band's performance, and the thematic subjects of the song."